QUALITY GARDEN GYM ROOMS
We offer superior-quality garden gym rooms that are built to last a lifetime through our exclusive partnership with Hawksbeck Garden Rooms. Whether you want a small, dedicated pod or a larger multi-functional space, we're here to help! Experts in helping you to buy the right gym equipment for your space, we can walk you through concept to installation. Get in touch to find out how we can design your dream garden gym today.
20 Years Experience. One Partner. Stunning Results.
OUR SERVICE
We supply a professional gym design and consultancy service to help you plan, create or reinvigorate your garden gym space. Alongside Hawksbeck we can provide 2D and 3D designs of the new space so you can visualise the overall concept.
Hawksbeck handle the build and finish, whilst we work with major brands such as Exigo, WaterRower and Life Fitness to ensure only the best equipment.
WHY BUILD OR CONVERT?
Creating a garden gym space is increasingly popular. Whether you're building, converting or buying a new dedicated garden gym room, adding a gym will increase the value of your home.
Unlike garage gyms and other types of home gym design, garden gyms give you a valuable space to work out away from the main house! For even more benefits, take a look at our reasons to invest in a home gym.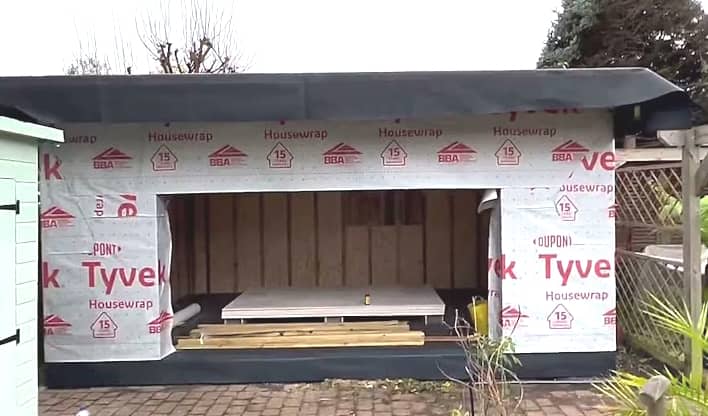 6 REASONS TO CHOOSE US
01
PARTNERS
Hawksbeck garden rooms. Offer bespoke designs and are premium quality.
02
COLLABORATION
Working together. Excellence across the whole project. Seamless.
03
DESIGNING YOUR GYM
We design your gym space alongside Hawksbeck and, of course, you. Bespoke and unique.
04
HIGH QUALITY
A premium project demands high quality building and equipment. Guaranteed.
05
USING SIPs
Structurally insulated panels provide the best thermal performance.
06
GREEN CREDENTIALS
SIPs meet building regulations and offer zero-rated ODP insulation.
THE PROCESS
Once you make contact, we will schedule an online or in-person consultation. We find out what you're thinking, the vision for your gym and the actual space available.
With this knowledge, we introduce you to Hawksbeck for the build, whilst we then create a quote and initial concept for your gym. We're available for site visits to measure your space and advise on practical elements of the gym design such as garden gym equipment and extras.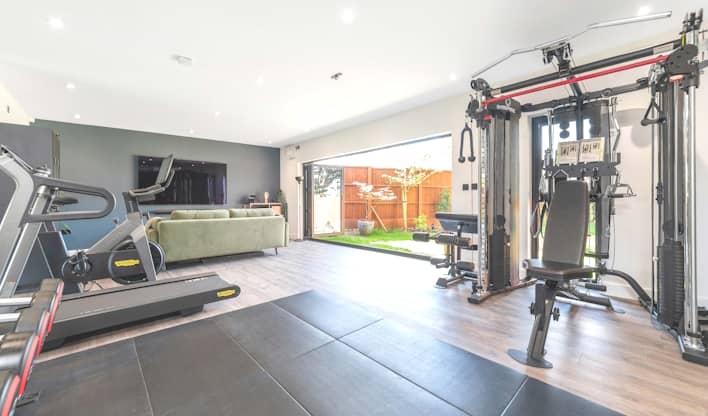 EQUIPMENT
Choosing home gym equipment can be tricky, but GymEquipment.co.uk is renowned for offering only high-quality equipment backed up with professional advice and exceptional service levels.
We have established partnerships with over 30 leading gym brands and we offer a huge range of cardio, strength and Pilates equipment. Enquire today to get started on your garden gym design.
"Having wanted a gym in the garden for a while, we trusted GymEquipment.co.uk to come up with a couple of options to fit our strict budget. This was £17k very well spent. We now have a number of cardio machines as well as a good strength and functional area too. Easy and professional to deal with."