WHY GYMEQUIPMENT.CO.UK
Gym Equipment Solutions are UK-based equipment suppliers and design specialists. We have over 43 years combined experience as well as a proven track record since 2012 through our website GymEquipment.co.uk. We are highly experienced consultants that supply equipment to commercial and residential gyms across the UK and abroad. We know how to design and deliver gyms that meet and exceed customers expectations.
Est 2012. 43 Years Experience. Professional.
WHO DO WE WORK WITH?
Everyone. From individual home owners to government agencies and FTSE companies. In fact our recent projects include offices, schools and colleges, universities, hotels, yacht owners, property developers, engineers and of course commercial gyms. We'll always use our expertise to scope your project based on your needs and your budgets.
KEY BRANDS & PARTNERS
We are proud of our partnerships with some of the biggest equipment brands in the industry including Life Fitness, Hammer Strength, Woodway, Technogym, Pavigym, Nautilus, Spirit Fitness, WaterRower, Inspire Fitness, Jordan Fitness and Primal. We also have access to Concept 2, Eleiko, Watt Bike, Peloton and Rogue and have proven gym flooring and gym mirror specialists to provide full solutions for every gym.
5 REASONS TO CHOOSE US
01
OUR TEAM
Expertise and knowledge of the market and of the products we sell.
02
WE LISTEN
No two gyms are the same. We listen to your needs at all stages.
03
AGILITY
Our designs and equipment change to fit your needs and/or your budgets.
04
UK COVERAGE
With bases in Marlow and Somerset, we cover the whole of the UK.
05
PROVEN
Honesty in design, equipment and costs with a proven track record of delivering.
* ARCHITECTS & DESIGNERS
We work with any one that wants a gym. But one key area of our business is working with established interior designers and architects. From new builds to castles, we can help you spec a new gym, then kit it out. Previous clients include Interior Designers, Construction firms and Engineers and Architects across the UK & Europe.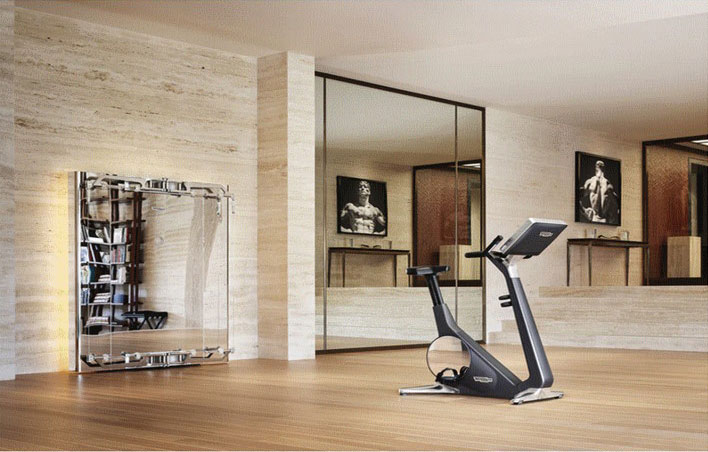 INCLUSIVE SERVICE
Often called a "white glove" service, we specialise in making things as simple as possible for all our clients. From quotes and designs, to only working with professional installers experienced in handling the equipment or flooring you order. We can even get them to remove your unwanted equipment too.
"We came to GymEquipment.co.uk with a very specific brief for our new gym. They challenged most of it from the flooring up, based on what we told them about who we are and what we wanted. Thank goodness they did - as we now have an amazing gym space that works for all of us."
Key Pages