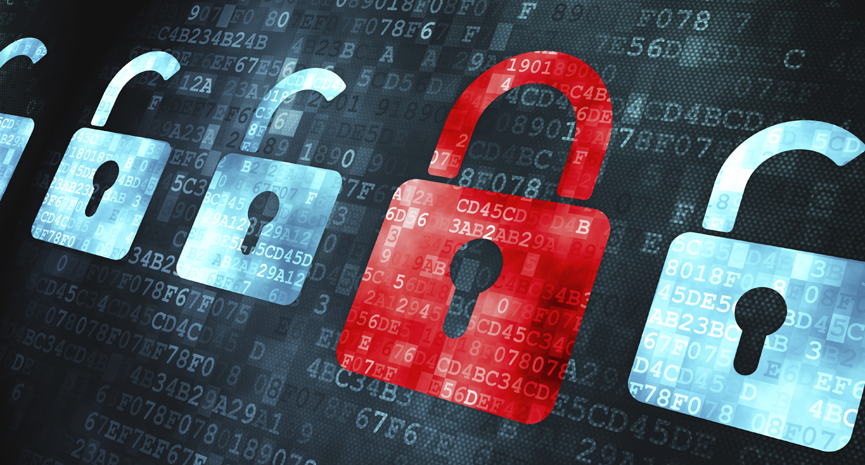 GymEquipment General Terms & Conditions
The website GymEquipment.co.uk is wholly owned and operated by Gym Equipment Solutions Limited.
How to Order Products
Call us on 01494 952182
Buy securely online from our website
Product Suitability
Please note that all products on the main GymEquipment.co.uk website are designed for home use and carry a home use warranty only, unless otherwise stated. Equipment purchased from our website and used in a non domestic environment will render the warranty null and void unless the equipment description states it is suitable for commercial use. If you are planning to purchase equipment for commercial use, or have any questions regarding the warranty for commercial equipment, please contact us and we will be able to advise you on the suitable equipment.
Placement of Products
Please also note that all electrical equipment supplied including, but not limited to, treadmills, bikes, climbers, cross trainers, rowers or any equipment that has a console, must be used/stored within a suitable 'indoor' environment. You must not use/store in any location that has damp, unsealed concrete, high humidity or other with constant extermal airflow are all classed as NOT suitable. This would include, but is not limited to, unsealed and uninsulated garages, outbuildings, sheds or greenhouses/orangeries.
Any placement in these environments will invalidate your warranty.
VAT
All products listed are priced inclusive of VAT unless otherwise stated.
Discount Codes
*Promo codes are not valid for use on products that have already been discounted and are limited to certain brands. Technogym, Align Pilates, Woodway, WattBike and Life Fitness items are excluded from all discount codes unless otherwise stated.
Ex-display clearance items are excluded from any promotional offers, and any such offers cannot be combined with any other promotion. Only one special offer or coupon/voucher code per order. Special offer codes cannot be used in conjunction with any other offer. Special offers and voucher codes cannot be used in conjunction with interest free finance. An additional carriage charge may apply to free of charge items. This will appear in your shopping basket once selected. If you do not want to take advantage of any free gift offers you will have the opportunity to opt out of them with no obligation. Only one free item is allowed per customer. Free gifts are only applicable on full price items.
Methods of Payment
Cash (In showroom only)
Credit / Debit Card - All major cards accepted
0% Finance available on request for items over £500 - Call us on 01494 952182 for details
Pricing
GymEquipment.co.uk 'Normal Price' is usually the Manufacturer's or Supplier's Recommended Retail Price. The 'Normal Price' may be the RRP/MRP plus carriage, however the price you pay will never exceed the supplier's RRP/MRP and will nearly always be significantly less.
Conditions of Delivery
At present, free delivery is offered to all GymEquipment.co.uk customers on selected domestic equipment transactions.
Customers will be informed of any delivery charge before ordering. All items, where applicable, will be delivered in boxes for home assembly by the customer. Goods will normally be delivered within 5-10 working days. Our delivery service will deliver your goods Monday-Friday between 8am and 6pm. In most cases, particularly for large pallet orders, our carriers can not give a specific delivery time. For a small surcharge, deliveries can be chosen for an AM or PM delivery or in some cases a Saturday morning. Please contact us for further details.
Our one man delivery service delivers your purchase to ground level. Depending on the delivery company and their individual health and safety policy, this may mean your goods are delivered to kerb side. Our delivery does not include the driver taking your purchase upstairs internally or externally. Drivers are not insured to enter your property. Our one man delivery service may require assistance from you to assist or move the goods from the drop off point into your home. Please do not ask the delivery driver to lift heavy items without sufficient manpower, as this will often be in breach of Health & Safety legislation. Free delivery, where provided, applies to the UK mainland only. Free delivery when applicable is only available to customers purchasing equipment for home use; not for commercial installations. GymEquipment.co.uk use both internal and third party carriers. Occasionally deliveries can be delayed for reasons out of our control. GymEquipment.co.uk can not be held responsible for losses relating to late or failed deliveries by a third party carrier.
Delivery Of Your Goods
Before signing for your goods, please ensure you check the outer packaging. If there is noticeable damage to any part of the packaging, please sign the delivery note accordingly. We cannot accept claims for goods damaged in transit if you have not indicated damage on the delivery note. We must be notified via e-mail in writing at the address below within 48 hours of delivery of any damaged packaging. Any damages, defects or shortages must be notified in writing via our contact form within 48 hours of receipt of goods.
Any customer refusing delivery of goods for any reason other than goods damaged in transit will be responsible for the delivery costs to the customer and the return to our warehouse. There will also be a minimum 15% restocking charge. GymEquipment.co.uk can not be held responsible for any shortages, damages or defects notified to us after 48 hours from delivery.
Warranties
All new equipment sold by GymEquipment.co.uk is covered by a minimum 6 months parts and labour cover. In many cases the warranty is greater than this. The warranty on equipment we sell varies from manufacturer to manufacturer. It can include a full on site repair facility or a 'back to base' warranty. In some cases, where there is a minor fault, the manufacturer will send a part by mail for the customer to fit. If an item develops a fault, please contact us stating the equipment you have, (brand and model number), serial number and a brief description of the fault. GymEquipment.co.uk will either arrange to send a part for the customer to fit, send an engineer to site, or in some instances, depending on manufacturer, ask that the goods be returned to the warehouse. Goods must be well packaged prior to collection. No goods will be accepted back to a warehouse without prior authorisation from GymEquipment.co.uk. GymEquipment.co.uk will then organise repair or replacement of the equipment with an equivalent or better model and deliver the goods back to the customer at our expense.
Warranties only apply to goods within mainland UK unless otherwise stated.
Your Right to Cancel
You have a right to cancel your order and receive a full refund prior to goods being dispatched. If goods have been dispatched, you have the right to return goods within 28 days of receipt of your goods. The cost of postage, packaging and insurance to return the goods will be borne by the customer and goods must be received by us in perfect condition and in their original packaging. The cost of delivering the goods will be deducted from any refund. There will be a re-stocking charge (in the case of large items, this fee may be substantial). If goods are not received back in perfect condition and in their original packaging, GymEquipment.co.uk reserve the right not to accept the goods at our warehouse and/or not to issue a refund or credit. Any costs to redeliver the goods will be payable in advance by the customer. If the goods have been removed from their original packaging or assembled, your right to cancel may be forfeited. Our Standard 28 day online return options apply to goods purchased for domestic use only. These options do not apply to equipment purchased for use by a business or for any 'special order' items. Special order items are goods that are not normally stocked by GymEquipment.co.uk and have had to be ordered or manufactured specifically for a customer. Special order items include (but are not limited to): Refurbished equipment, custom made equipment, and any item that is not listed on our website. These options also do not apply to any shoes (due to hygiene reasons), software, DVDs, videos or books where the security or outer seals have been broken. All order cancellations or returns must be notified to us by e-mail only.
If you wish to cancel or return goods please e-mail our Customer Service Department via our contact form. No cancellation of order will be accepted after 28 days from delivery of goods.
Ex demo machines cannot be refunded in full. Normal wear and tear is likely and these machines will always be delivered out of box. Should you wish to return your order of an ex demo model, you will be liable for return shipping costs plus a restocking fee of 15%.
Faulty Goods
Under the Consumer Rights Act you have an early right to reject goods that are unsatisfactory quality, unfit for purpose or not as described, and get a full refund. But this right is limited to 30 days from the date you took ownership of the goods (this could be the date of purchase or the date the goods were delivered to you - whichever is later).
After the initial 30 days, you can't demand a full refund in the first instance, but you still have the right to a repair or replacement.
Title For Goods
GymEquipment.co.uk retains title to all goods until paid for in full. If we are forced to recover goods that are unpaid, you will be liable for costs for collection and an unlimited percentage (up to the full retail value of the goods) for depreciation and wear to make up the difference between full retail value and resale value of the recovered goods.
Data Protection
All customer information will be treated under the terms of the Data Protection Act. We will not pass on your details to other companies. We may identify and inform you of other products and services offered by GymEquipment.co.uk which would be of interest to you. You must tell us if you do not wish us to do so.
Privacy Policy
We have a dedicated page for the GymEquipment.co.uk Privacy Policy. This covers the new GDPR legislation, cookies and how we protect and manage your data. Please click here for our dedicated privacy policy information.
Complaints
GymEquipment.co.uk take all of our customers seriously and we try to offer them the best possible service available, however if you feel you have something to complain about you may direct it to Customer Services Director. You will be guaranteed a quick response.
Finance
Gym Equipment Solutions Limited offers 0% finance for a range of selected products over £500. Click here for full details.
You are able to see whether individual products are eligible for finance on product pages.

If you add products to your basket and then go to checkout, if you have a product that is not eligible for finance, you will be asked to remove this product in order to proceed with your checkout. If your basket total remains over £500 with eligible finance products, you can then still apply for finance.
In line with FCA regulations, in the first 30 days after purchase, you have the right to reject the goods. This means you can return an item which does not meet the three criteria for a full refund:
i. Satisfactory quality – Your goods should not be faulty or damaged, or at least of satisfactory quality.
ii. Fit for purpose – you should be able to use it for the purpose they were supplied for.
iii. As described – your goods or service must match the description, model or sample shown at time of purchase.
Unless your products are faulty, we reserve the right to charge a 10% re-stocking fee as well as the courier pick up charges. You will be made aware of the full costs before confirming you wish to return the item.
You also have the right to cancel your purchase for a full refund from the moment you place an order, until 14 days after it was delivered under CCR 2014. Again you may be subject to a restocking fee and courier charges for pick up of your products.
Please contact us on 01494 952182 if you have any queries over our finance options.
Disclaimer
GymEquipment.co.uk endeavour to keep product information as up to date as possible. However, specifications are liable to change without notice. Product photographs are intended to illustrate the particular model, but may, occasionally not reflect the product as sold. Unless specifically stated, weights, bars and other accessories shown on photographs are not included - please call for further details on any particular product. While every effort is made to provide accurate and up to date information, GymEquipment.co.uk, can not be held responsible for any errors or omission on our website or brochures.
Although GymEquipment.co.uk endeavour to ensure that all pricing information on the website is accurate, occasionally an error may occur and goods may be mispriced. If a pricing issue is discovered or an order is placed at the erroneous price we will, at our discretion, either: contact you and ask you whether you wish to cancel your order or continue with the order at the correct price; or notify you that we have cancelled your order. We will not be obliged to supply goods at the incorrect price. All orders made by you through the Website are subject to acceptance by us. We may choose not to accept your order for any reason and will not be liable to you or to anyone else in those circumstances. After submitting an order to us we will send you an order acknowledgement email with your order number and details of the goods that you have ordered. Please note this email is an acknowledgement and is not an acceptance of your order. For certain goods, information concerning stock availability is not available on the Website.
If you order goods which are not available from stock, we will contact you by e-mail and you will have the option to wait until the goods are available from stock, or cancel your order in accordance with our cancellation and returns policy. In the event your order is cancelled, we will refund any payment already collected from you in respect of that order, in accordance with our cancellation and returns policy. Any email or other electronic acknowledgement by us of receipt of an order placed by you does not constitute legal acceptance by us of your order. The domain name GymEquipment.co.uk is owned by a separate company. While every care has been taken to ensure that this website is virus-free, GymEquipment.co.uk accepts no liability for viruses or virus damage as result of using this website. The terms of the contract do not effect your statutory rights.