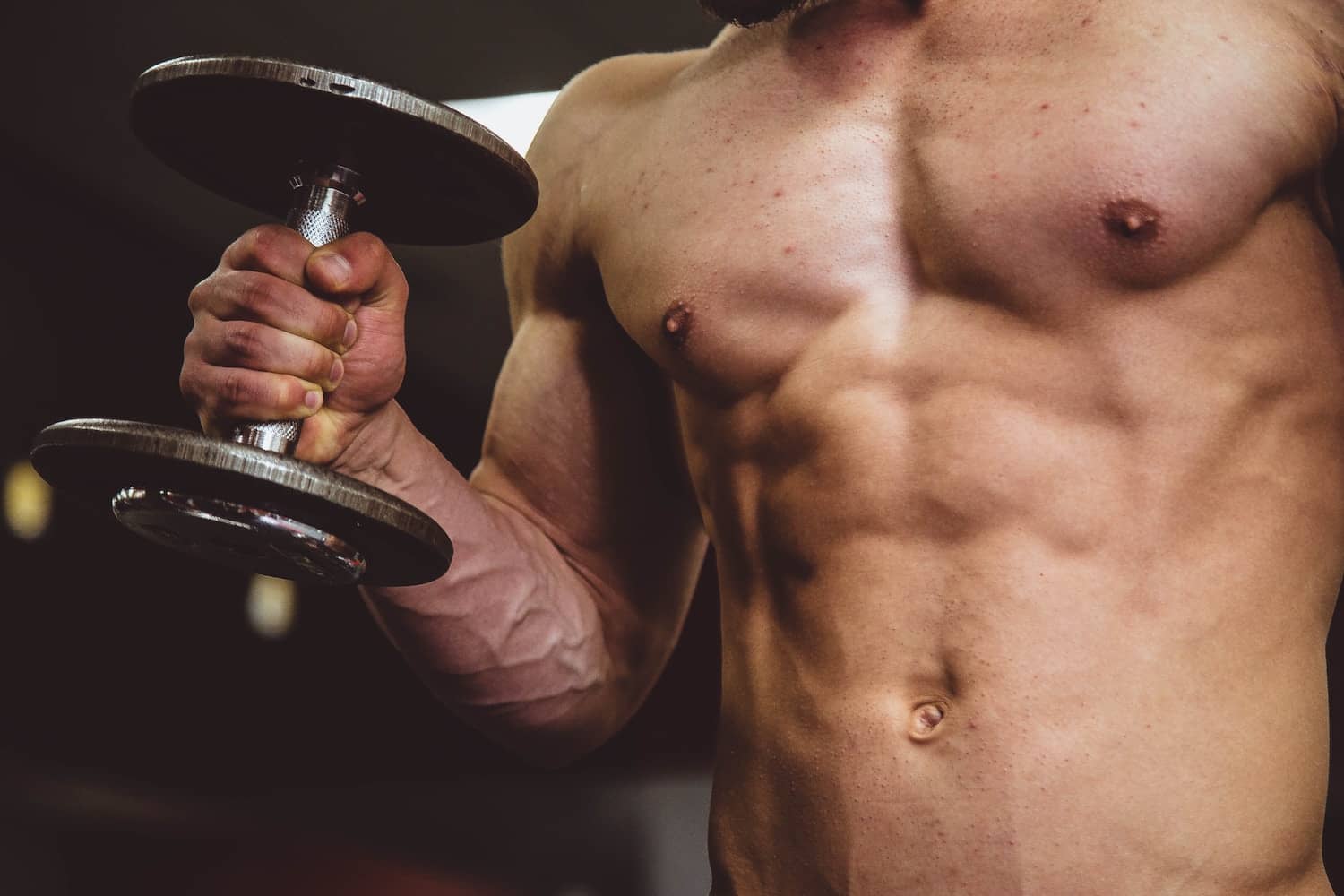 When maintaining a fit physique, abs are one of the most desired body features many work to achieve. As well as being attractive, toned abdominal muscles help support your spine and provide stability and balance. In turn, this can help prevent injury and back problems.
Having a strong core also symbolises one's fitness and how hard they've worked for their athletic build. We have a range of home gym equipment that will work out your entire body while targeting your core to increase strength and build lean muscle.
How Long Does It Take To Get Abs?
There is no exact timeframe for achieving visible abs as it depends on many factors. Such as your body fat percentage, how often you work out, and your diet. It can take weeks, months, or even years! If you have a high body fat percentage, you'll need to work on losing excess fat first with full-body workouts through cardio and resistance training. As a rule of thumb, the more you work out, the faster you'll see results.
What Body Fat Percentage Do You Need To Show Abs?
For women, their body fat percentage must fall between 14 - 20%. For men, it's lower, at around 6 - 13%. Remember that women need more body fat than men. A body fat percentage that is too low can cause serious health issues and be harmful!
Do Ab Stimulators Work?
Although many companies claim that ab stimulators do work, there isn't any evidence to prove this. The best way to get abs is by physically working out. By putting in the effort, you burn more calories and can target specific muscle groups for six-pack abs.
How To Get Abs At Home?
At-home workouts don't have to be about only using your body weight. As much as exercising on your own without the help of other equipment can yield excellent results, it can also limit and slow your progress. A great way to speed up your fitness journey is to incorporate a range of home gym equipment that makes your abdominal muscles work harder.
Here are our top recommendations for home gym equipment for abs:
Pro Ab Wheel
Our Pro Ab Wheel is an excellent piece of equipment for your home gym. Perfect for activating your entire core, ab wheels work by strengthening your abdominals, obliques, back muscles, and other body muscles. The key here is to extend your body as much as you can (with its non-slip handles), and once you feel comfortable doing that, you can start extending more. There's always room for improvement! If you're looking for something more hardcore, check out our Power Wheel for the ultimate workout. Our ab wheels come with foot straps that allow you to be more versatile with your workouts.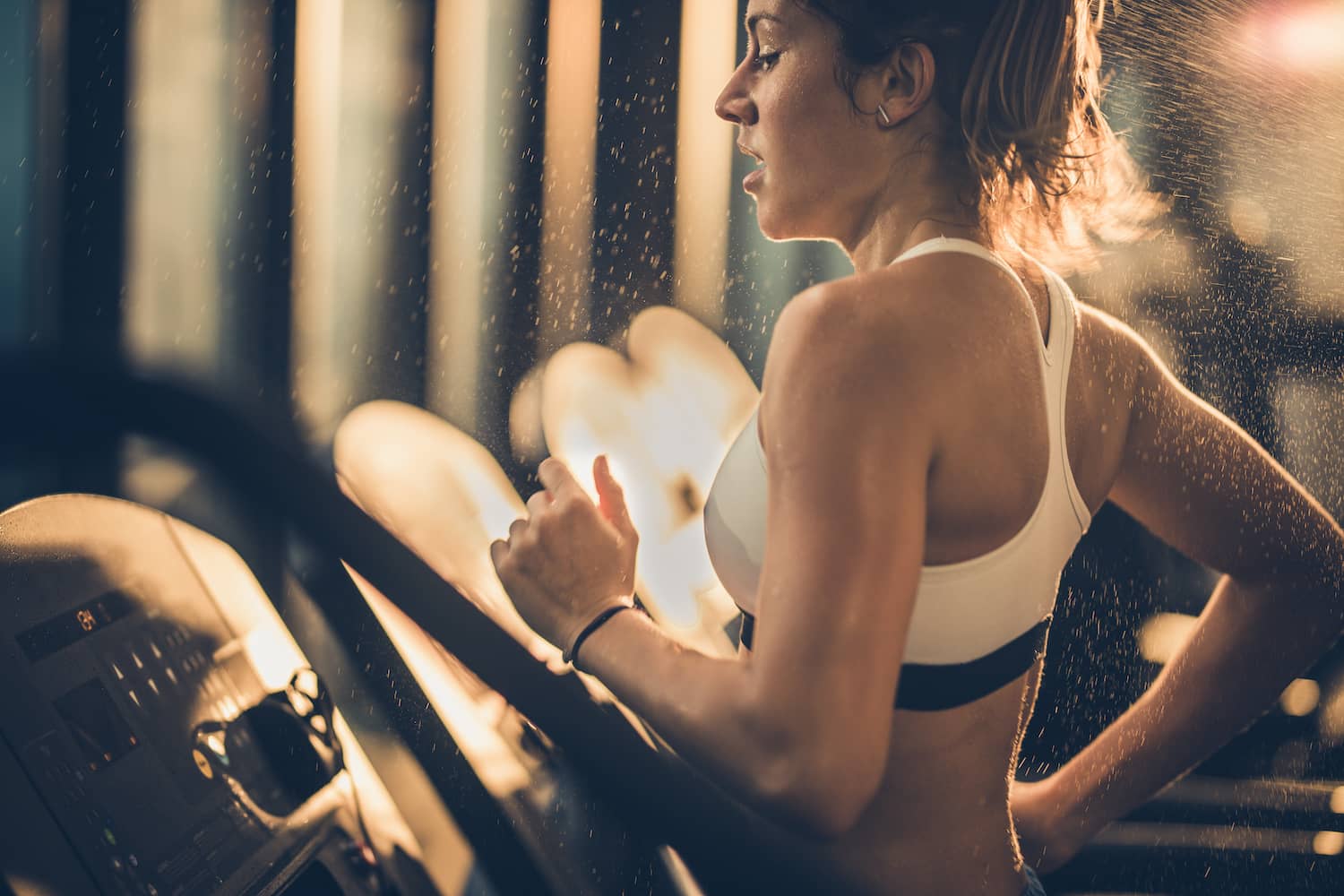 Life Fitness T5 Treadmill
As mentioned previously, you need to work your whole body for abs. Running is one of the best ways to do this. It's a great form of cardio that'll improve heart health and contribute numerous benefits to physical and mental well-being. Our Life Fitness T5 Treadmill will engage your core throughout and burn excess abdominal fat. Also, its impressive track connect feature allows you to track calories, heart rate, pace and more!
Jordan Medicine Balls
Adding weight to exercises like Russian twists, v-ups, crunches, figure 8s, standing rotations, and ab holds (to name a few) will help sculpt your core. Our Jordan Double-Grip Medicine Balls provide excellent grip as they have a premium textured surface. With two handles to grip onto, you can perform various core exercises with more stability, allowing you to focus on having a better, more intense workout. These medicine balls range from 5kg to 10kg, allowing you to start light and increase weight as you progress.
Primal Pro Series HIIT Rower
Rowing is another excellent form of cardio that'll engage your core body and shape those abs. If you're not a fan of running and don't fancy the treadmill, you can opt for our Pro Series HIIT Rower instead. Or, mix it up between the two! Again, rowing is a full-body workout, requiring muscles in your torso to be put to work and target the upper body, calves, and glutes. Our previous blog explains the other muscles a rowing machine works.
Inspire Fitness Abdominal Bar Attachment
Our Abdominal Bar Attachment is a brilliant add-on that attaches to Inspire Fitness M2, M3, and M4 Multigyms. This add-on allows you to exercise those core muscles with added resistance of your choice. This abdominal bar attachment has a closed-cell foam that absorbs excess moisture and sweat, so no more slippery hands!
Remember, getting abs isn't just about doing a load of crunches. Working out your entire body is vital to engage your whole core. Your diet also plays a crucial part in getting abs. You want to make sure you're eating the right foods, such as:
Whole grains like oats, quinoa and barley.
Lean protein sources like chicken or turkey (vegan options include tofu, chickpeas, beans, nuts and seeds).
Healthy fats like avocado, eggs and fatty fish.
Fresh fruits and non-starchy vegetables.
In need of some inspiration for your next ab session? Our blog on tummy, abs and abdominal workouts will do wonders for your core!